1-Year Standard Warranty
Under our warranty, we've got your back. If there's any damage to the material or workmanship of your jewelry within a full year from the purchase date, we'll take care of it for you.
We work with top manufacturers to create handcrafted, responsibly sourced pieces that are made to last. We stand behind the quality of our products, which is why we offer a 1-year coverage. Please note that our warranty does not cover lost items, normal wear and tear scratches (such as bent rings or broken chains), or improper use or storage of your product.
However, if any damage occurs, we offer a complementary 60-day warranty exchange from the date of purchase to take care of your product.
After 60 days we charge a €19 euro fee for handling and shipping costs. We don't offer refunds. 
Just contact us at info@cityofgoldofficial.com and we'll work together to find a resolution.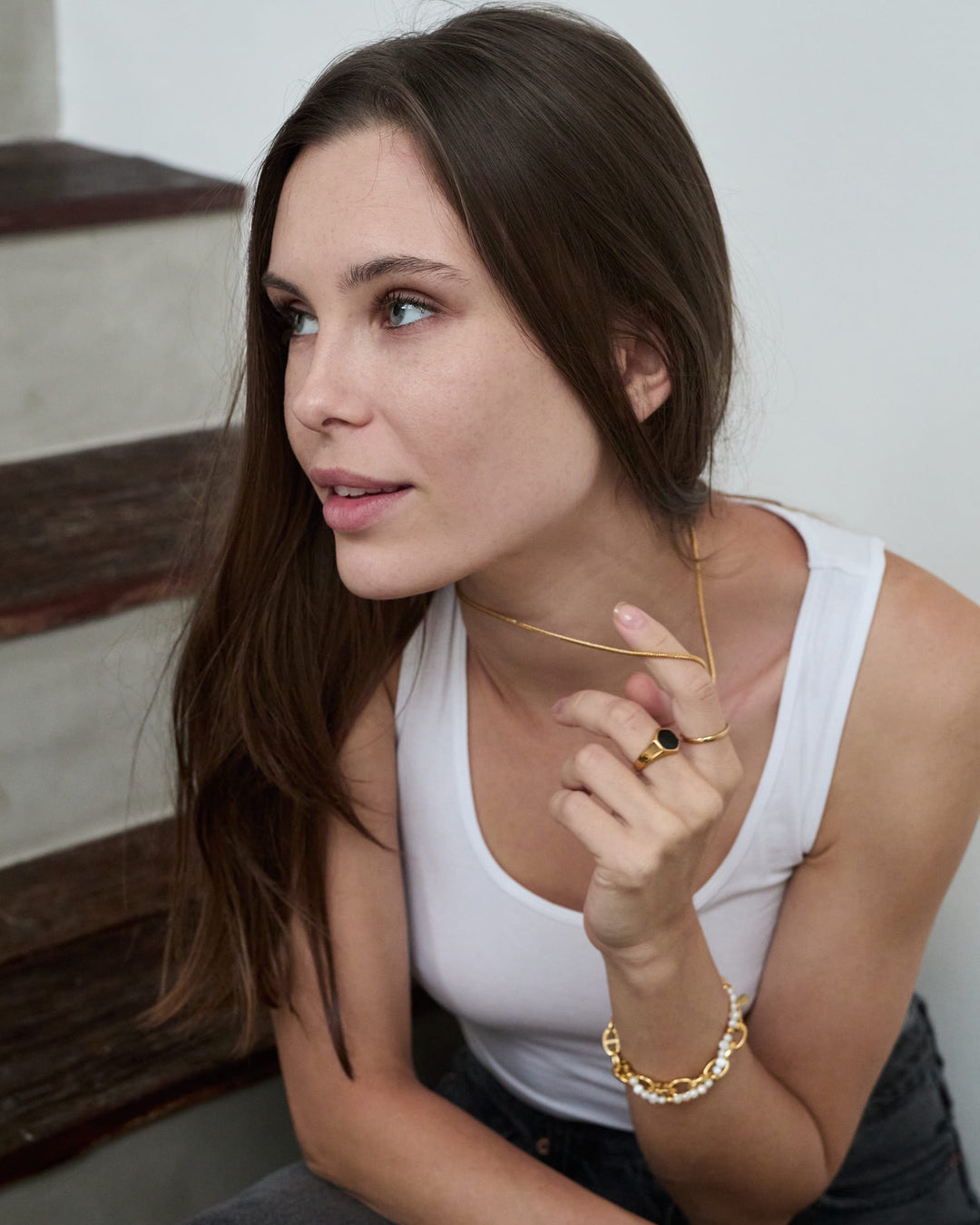 ★★★★★

What a great necklace! Sturdy, beautiful crafted and gorgeous materials. It's a conversation starter for sure! And all who learn about how the company operates are very impressed. You have a new proud customer for sure!

Christian

Amsterdam, The Netherlands
★★★★★

This is my 4rd purchase from City of Gold already, very pleased! The bracelets are even better in person, love stacking them!

Mattheo

Berlin, Germany
★★★★★

I recently purchased a chain and it has been an amazing experience. The order was delivered in time and the packaging was neat and clean. The chain looks very good overall, with a sturdy build.

David

Barcelona, Spain
★★★★★

Just added an another City of Gold ring to my collection! Amazing quality at an affordable price. Highly recommend!

Jean

Brussels. Belgium
★★★★★

Always a pleasure shopping at City of Gold. Great contact with customer service, fast shipping and incredible products!

Louis

Paris, France